Vaseline may just be one of the best beauty products on the market
When you think beauty product, you probably don't think petroleum jelly. Well, neither did I, but that should change! Here are 11 ways that Vaseline is the best beauty product out there. Here are, in no particular order, the 11 beauty related Vaseline uses that keep me coming back jar after jar.
12. Make Perfume Last Longer
Perfume evaporates faster off of dry skin! Rub some vaseline on the areas you would normally apply your scent, and then spray. Your perfume will evaporate much more slowly, and last all day.
11. Lip Balm
Anyone who has ever used Vaseline as a lip balm can attest to its ability to make your lips baby soft. Never used it? Chances are you actually have! Most lip balms (think Carmex, among others) have petrolatum as the first, or one of the first ingredients, and so its one of the major active ingredients needed to give you soft, moisturized lips. How does Vaseline achieve this? It seals in moisture.
10. Lip Exfoliator
Let's be real: with fall creeping in, and winter just around the corner we are all going to need a good lip exfoliator. Most are expensive, except for my all time favorite one by elf, so you may want to think about a DIY if you don't have lip exfoliator handy! All you need is vaseline and brown sugar, and you've got yourself a lip exfoliator you can do at home in no time.
9. Manicure
Many of you may have already heard of the first three vaseline uses, but this one is a little less known. You know when you go outside of your nail, and have little flecks of nail polish on your skin surrounding? Well, here is where vaseline can come in handy. If you don't have time to soak your hands afterwards, using vaseline to rim around your nail will prevent the polish from adhering to your skin! All you have to do is paint, let set for a few minutes (does not have to be completely dyr, just not wet), and then wipe around the nail with a Q-Tip. Works like a charm every time!
8. Dry Shaving Cream
Have you ever gotten ready only to realize that you missed a spot shaving? If you're anything like me, you need to take care of it immediately! On days like these, vaseline is an absolute life saver. Take some vaseline and smooth it over the area that you would like to shave. Using a quality, ie. sharp, but disposable razor shave off the hairs you missed! The area will be smooth, easy, moisturized and most importantly hairless in no time.
7. Prepoo
Prepoo, for people who don't know, is a pre-shampoo treatment you do for your hair before you shampoo! It is super important for girls with dry, damaged, or chemically treated hair and I strongly recommend that everyone do one at least twice a month! Let me know if you want to see a post on this! Anyways, apply the vaseline to the length of your hair before using a clarifying shampoo to see incredible shine and cut down on the stresses sulfates can inflict on your hair. For best results, let sit under a shower cap for 30 minutes.
6. Split End Prevention
Jumping off the last post, vaseline can be incredibly vital to sealing moisture in your hair. Where is this most important? Often in your ends. Use vaseline on the ends of your hair to lock in moisture and prevent splitting! For people with fine, greasy, or grease prone hair this is best done as a prepoo treatment. You will definitely see an improvement!
5. Skin Protectant
Vaseline has got your back ladies! One of my favorite vaseline uses is as a skin protectant. This works in the same way as described in the manicure use. Apply to skin, usually on the perimeter of your hairline or to the scalp, before using dye or chemical relaxer. This will protect your skin from the chemicals you are using while you complete the treatment. Vaseline can also be used on the scalp for further protection. Always protect your skin!
4. Foot Spa
If you haven't already, definitely check out my DIY at home foot spa post telling you how to get super soft feet overnight! I used another product by vaseline, their gel oil, but plain old petroleum jelly will work wonders as well! Use the same procedure, swapping in vaseline and you will have soft touchable feet literally overnight.
3. Set Eyebrows
This may not be ideal for those with oily skin, but in the colder months when dry skin plagues many of us, vaseline can be used to set and seal eyebrows beautifully! I prefer this to wax in the colder months because it is more breathable, won't freeze (yes it has gotten that cold where I've lived…-20 degrees anyone?), and it's very moisturizing. Apply to eyebrows with a Q-Tip for precision after filling them in, and you are good to go!
2. High Fashion Eyeshadow
I know you've all seen this look done time and time again.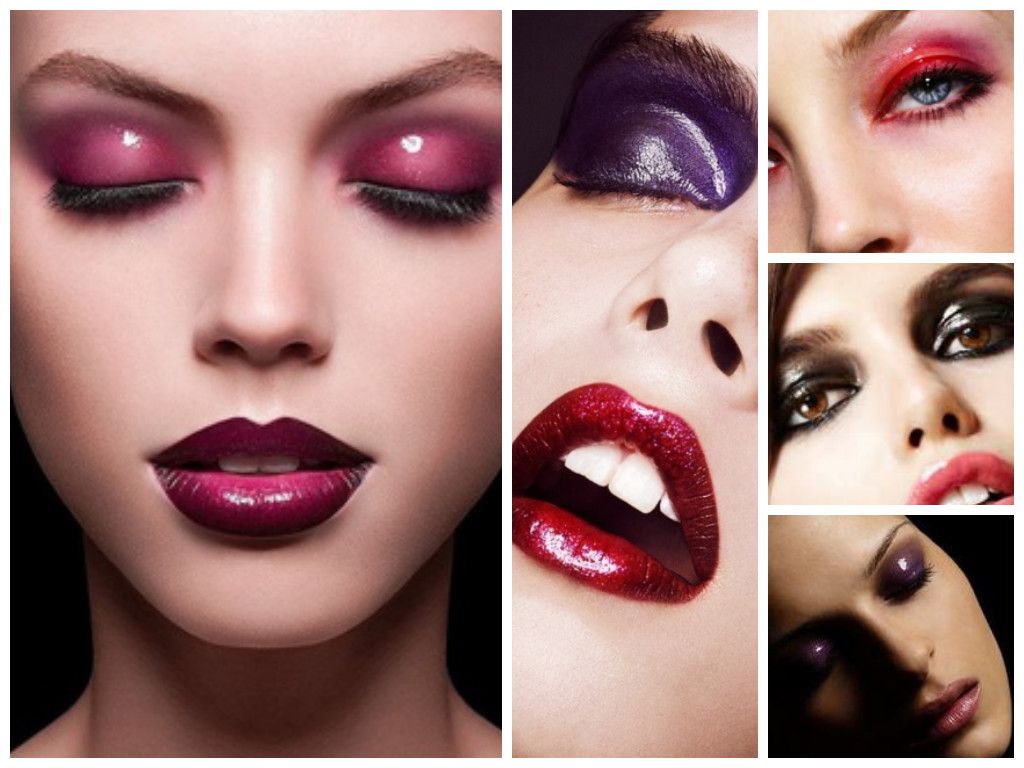 Ever wonder how they achieve this look? Vaseline! Well, even if that isn't exactly what they use I am sure it is something extremely similar. Apply your eyeshadow as usual, then pat some vaseline on top for this high shine, high fashion look. If you would like to see a tutorial I would be more than happy to do one for this makeup look!
1. Lip Analgesic
Chapped lips can be painful. Distractingly painful. Trust me ladies, I feel your pain! That's why I have to recommend vaseline as a serious analgesic. An analgesic is a topical pain reliever. When applied to chapped or broken lips, it relieves the pain almost immediate and then seals in the moisture need to heal. Avoiding chapped lips not only prevents you from pain but also stops the development of cold sores. Cold sores can be even more of a bother, and whilst vaseline can soothe a cold sore, it won't treat them. If you are a victim of cold sores, make sure you invest in a treatment from https://quantumhealth.com/shop/category/oral-care to get rid of these as quickly as possible. Never be without this beauty must-have during those dreaded winter months!
Ok, those are my top vaseline uses when it comes to beauty. I hope you found the list helpful! As always, feel free to be in touch with me and please comment!
Do you like YouTube videos?
https://www.youtube.com/watch?v=AdycAeUAZww