Ahh, the drugstore. I can never just go in and get out. I always have to browse the makeup aisles, and it's a good thing because I have found quite a few of my holy grail products at the drugstore. Here is my "best drugstore makeup" list.
Eyes
1. Maybelling Color Tattoo If you pay any attention to the online beauty community, you already know about this product and know it is a favorite. Why? It's impressively long-wearing, lightweight, highly-pigmented and goes on like silk. There are an assortment of colors, most of which are metallic. They make excellent eye shadow base, but can also be worn alone in warm weather for gorgeous color that won't budge. You will love this all year round, but you'll be especially grateful you have it during the sweltering summer months.
2. Maybelline Line Stiletto Ok, again, another popular one. What makes this little guy so impressive? The staying power. I have literally done tests where I rub and rub at this and it's the last to budge, even alongside some of my high end liners. It has a pretty, satiny finish (somewhere between a matte finish and the high-shine finish of the Urban Decay liquid liner). I have it in "Blackest Black," and I am by no means disappointed in the color intensity.
3. Maybelline Lash Stiletto Mascara (Waterproof) One of my favorite mascaras by far. It is great at lengthening, but without any of the clump. It has a great formula that is not drying, but rather allows for very comfortable all-day wear. It is very black, and has a really lightweight formula.
4. Maybelline Illegal Length Mascara (Waterproof) This mascara is one of the best lash extension mascaras I have come across. Though it had a thick formula, it doesn't leave my lashes looking clumpy or spidery in the way that many lash extension products do. It gives a surprisingly comfortable all-day wear, and the lengthening is incredible! I usually use this on top of another mascara on days I do not use it on its own for its amazing lengthening abilities. Very black color, and creates volume without looking spidery.
5. L'Oreal Telescopic Shocking Extensions Mascara (Waterproof) This mascara…speechless. This has to be my favorite mascara of all time. It has all my favorite attributes of the perfect mascara, and is long wearing on top of that. It is jet black, wet looking, and non-clumpy. It has lengthening abilities for days, but is also volumizing. On top of all that, it works amazing well on my top and bottom lashes while performing well on the hard-to-reach lashes near my tearduct. Worth every penny, I will continue to repurchase this mascara as long as they manufacture it.
6. L'Oreal Extra Intense Liquid Pencil Liner Ok. Mind blown. It's a pencil and a liquid all at once. I didn't believe it when I heard it, but it's true. Somehow. This product has all the smoothness and intensity of a liquid, with the control and smudgeability of a pencil. It is super soft and hyper-pigmented in a way that puts many high-end liners to shame. For roughly 8$ it is a must-have, a steal, and a holy grail product all at once. I highly recommend this product for anyone with eyes. But seriously, my eyeliner was always moving and running until I found this baby and now I am never going back. On Saturday I was at an outdoor music festival until midnight in the sweltering heat, and when I got back my eyeliner had not budged. Impressive is an understatement.

7. NYC Liquid Liner
This has to be one of my all time favorite liquid eyeliners. Besides the fact that it is incredibly affordable, it has a great formula. It is really thick, almost like a hybrid between gel liner and liquid liner. It also has an intense, matte finish that only intensifies the black color of the liner.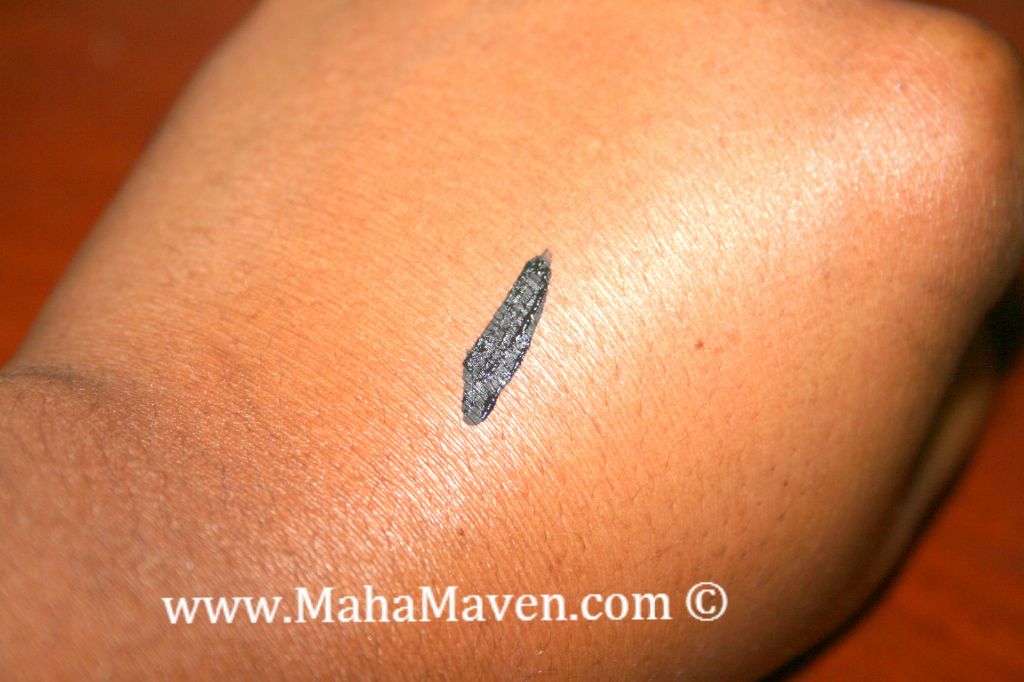 Be sure to check out my favorite drugstore lip products!