Get a glimpse into what I think about beauty and self esteem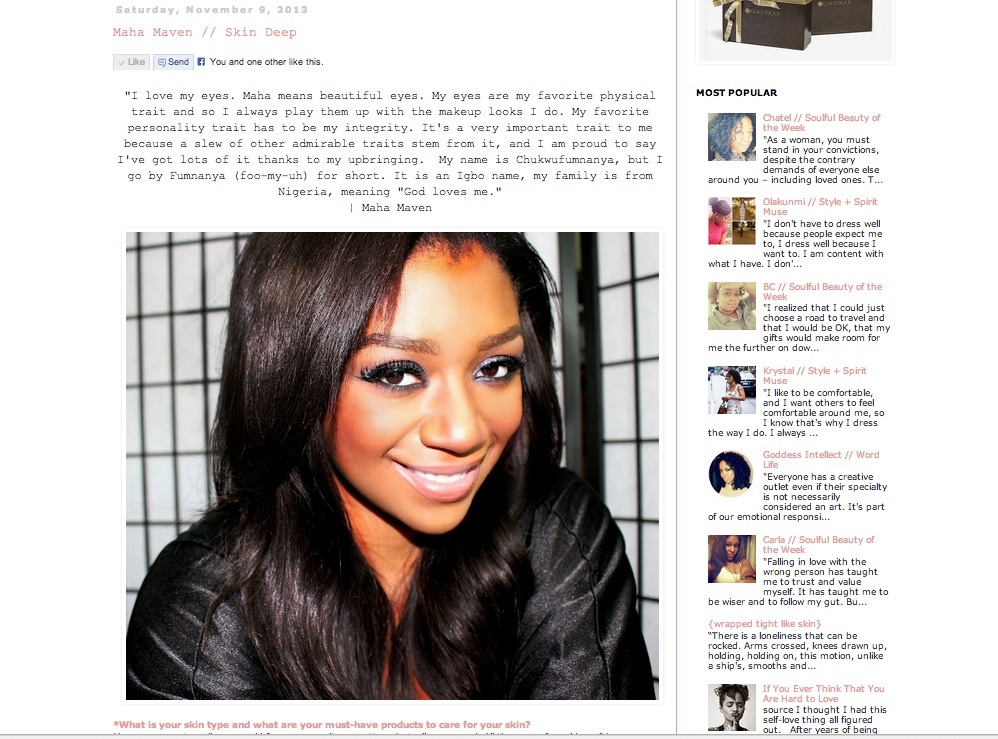 "The mission of my blog and my life really, is to showcase the complexity and creativity that is an inherent part of being a woman. Through my writing and through featuring other creative women, I hope to awaken something in my readers who are lacking meaning and purpose in their lives. Further, I strive to provide a place for storytelling, for women to share their inside out beauty, what they've learned about themselves through adversity and what makes them feel beautiful." GG from All the Many Layers
Hey guys!
So I know this is the first post by me of its kind, but I assure you it is the first of many.  I know I spend a lot of time talking about outer beauty and how to enhance it, but I truly do believe that all the outer beauty in the world is secondary to a truly beautiful mind and spirit.  When GG asked me to do this feature, I was honored and overjoyed! I am so happy to be able to share with you how I have come to be confident and self-reliant when it comes to valuing myself and my appearance.
I am really excited to start to open up about everything I have learned in my life about being a woman who has always felt different, and learning to come to terms with and accept that.  I can't wait to begin to share how I have grown to be confident in my skills and passions as I work towards achieving my goals!
I hop you enjoy the feature, there will be more content like this coming soon.

Do you like YouTube videos?