Super effective skin smoother, gentle enough for a baby's bottom
Fun fact: I hate oatmeal. The smell of oatmeal cooking on the stove literally makes me want to vom. That being said, I did eat tons of it as a baby (probably why I can't stand it now) and it truly is an all purpose beauty product. This quick and easy DIY skin smoother will leave you with baby soft skin, just in time for harsh winter weather.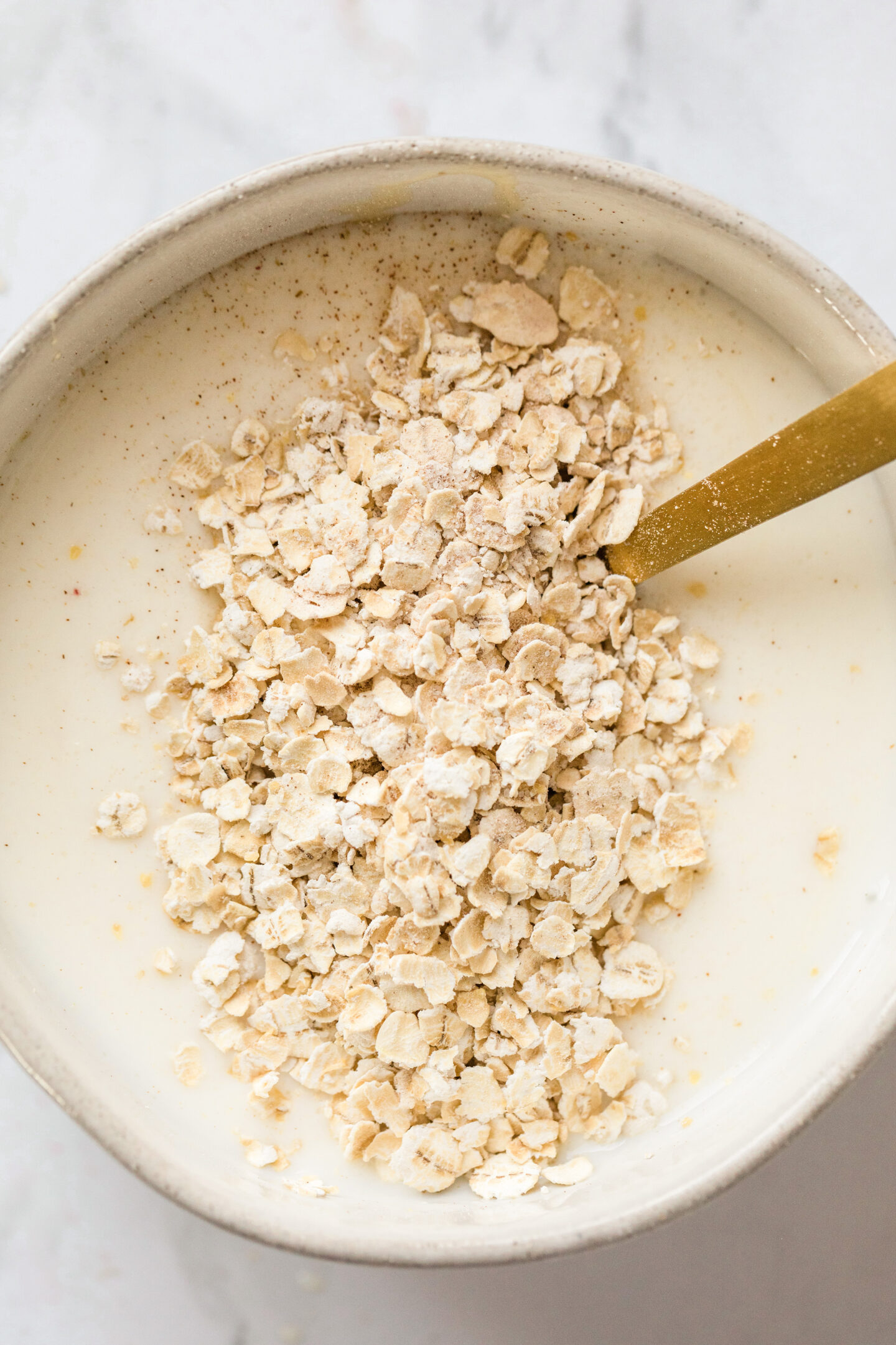 What You'll Need
1 cup Oatmeal, ground
1 cup Powdered Milk
Pure water
Dry Mixture
You may want to create a dry mixture you can store, so that you can pull it out at anytime to mix by batch. This is a really great way to work a new DIY product into your regimen! That's because it'll be quick, easy, and accessible whenever you need to use it. Start by using the ground oatmeal and powdered milk, but do not add the water yet. You can mix the items together in a small tupperware bowl using a spoon or whisk, or you can shake all the ingredients together in a plastic bag. I prefer the bowl method because it's much easier to store that way, and it keeps your mixture super fresh! You can store this mixture for up to six months, and since they are dry products there is no refrigeration required.
Mix the Scrub
Combine 2 tbsp of your dry scrub mixture with about 1-2 teaspoons of water. You want to mix it in and work it up to a spreadable paste. Adjust the amount of water you want to use according to the consistency of your mixture, and allow it to sit for about a minute so that it can thicken.
How to Scrub
Apply it to your face with your fingers to your face and throat!
Happy scrubbing!
Do you Like YouTube Videos?